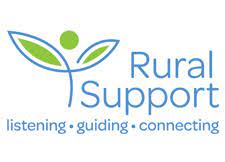 Role Description: The volunteer will provide delivery support on the Plough On Programme. Plough on will tackle rural isolation and increase social opportunities for men who have experienced challenging and demanding roles as farmers, helping improve mental and physical wellbeing. Social events and the chance to take part in rural heritage and farming-based activities and trips will allow individuals to meet with, and enjoy, the company of others who share similar interests.
Day/Time Required: Groups will take part in 12 monthly meetings and 6 trips over the course of 18 months. Time of meeting will be arranged by the group.
Location of Role: Plumbridge
Desirable Skills/Experience: A willing, enthusiastic, approachable attitude; from a farming backgroud or interest in farming; experience of volunteering, particularly with older people; ability to support in the organising of group activities.
Any Restrictions: Volunteers are required to be 18+
Training: All volunteers will receive induction training and complete an AccessNI application. Ongoing support will be provided by the Volunteer Co-ordinator.