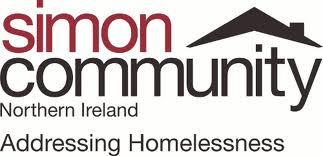 Simon Community NI is the leading homelessness charity in Northern Ireland. Committed to preventing and ending homelessness, they provide the right support at the right time for individuals.
Currently recruiting for Move On Coach volunteers, this opportunity has a specific focus on enabling and empowering clients to sustain their tenancies long term, reducing the risk of re-entering the cycle of homelessness.
How will you make an impact?
As a Move On Coach you will:
Mentor clients during the first three months of their tenancy, promoting their pyhsical, emotional and social wellbeing.
Assist clients with locating local amenities and support services (e.g. healthcare, transport, job centre, library, shop).
Where necessary, support clients to complete application formss e.g. benefit claims, job applications
As a Simon Community NI Volunteer, you will receive excellent ongoing support from a Supervisor, Volunteer Co-ordinator, and existing volunteers. Before beginning your volunteering you will receive a full induction and any necessary training, ensuring you feel a valuable member of the team from the start.
In addition to this you will also have the opportunity to:
Be part of a team dedicated to ending homelessness.
Enhance your CV by using and developing your interpersonal and communication skills.
Receive out of pocket expenses as outlined in our Volunteer Expenses Policy
For a more detailed role description please register your online interest today.