Lynsey Brown - Foyle Parents & Friends Association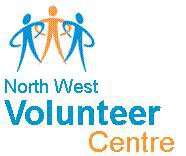 When did you start Volunteering?
I started Volunteering in September 2014.
Why did you start Volunteering, what inspired you?
I started to volunteer to gain experience working with children with learning disabilities.
What are your duties/tasks?
My duties are to supervise and help children while they go bowling.
What have you gained from Volunteering?
I feel I have gained a greater knowledge of the special needs spectrum and made new friends along the way.
What will you take away with you from Volunteering?
I will be taking away a lot of experience and most important a lot of great memories.
Do you have any advice for people considering Volunteering?
My advice would be to just be confident and always be yourself.