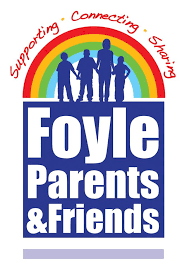 We are delighted to announce that recruitment is now OPEN to volunteer at this years 2021 Foyle Parents & Friends Summer Scheme. The organisation supports children and young people with learning disabilities and their families. By joining the Summer Scheme Volunteer Team you will not only contribute and enhance the quality of life of the children but you will also enhance the quality of life of the parents and carers by providing valuable respite.
The Summer Scheme will begin on Monday 19th July and run for 3 consecutive weeks (Monday-Friday) 11am-3pm daily, ending on Friday 6th August.
This is a fantastic opportunity and will include FREE Emergency First Aid and Safeguarding and Protecting Children & Young People training!
Register your interest online or email: info@nwvc.co.uk