Aoife Coyle - Foyle Parents & Friends Association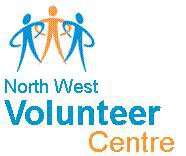 When did you start Volunteering
I first started Volunteering on the 29th September 2014
Why did you start Volunteering, what inspired you?
I started to Volunteer because I wanted to get out and help others and spend my free time usefully by helping others.
What are your duties/tasks?
I help out at a Bowling Club every Monday night for young people/adults with physical and learning disabilities.
What have you gained from Volunteering?
I have gained more knowledge of how to care for children with learning disabilities.
What will you take away with you from Volunteering?
I will take away many friendships both with the children and other Volunteers.
Do you have any advice for people considering Volunteering?
I advise anyone to get Volunteering if they can as it is a fun and brilliant experience.