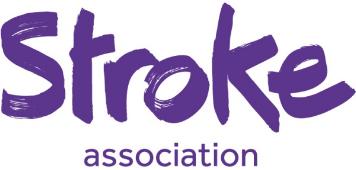 What the role involves:
Communication Service Supports assist stroke survivors in developing their communication skills in small groups under direction of SLT (Speech & Language Team).
Other communication service supporters assist stroke survivors in developing their communication skills online.
Who the role might suit:
To be an effective communication service supporter you need great listening skills and be able to support people in an empathetic and non-judgemental way.
You need to be willing to learn and use the technique called 'supported conversation', that is used to support people with communication difficulties.
What the role can offer you personally:
Being a communication service supporter means you gain practical experience of supporting people who have been affected by stroke, an understanding of the effect it has on them, and the challenges they face.
As part of the role you will also learn techniques that can aid communication.
Many communication service supporters say that this role is a great way to engage with, and support, their local community. They feel like they are making a difference and giving something back.
Training for this role:
Mandatory training that you need to undertake for this role is as follows:
The Stroke Association People Induction (2.5hrs online).
Personal Safety for volunteers (a two-hour online learning webinar) which is only mandatory if you are visiting stroke survivors in their homes or out in the community.
Communications Access Course (45mins online).
Communication Disability Awareness Training - Aphasia, Dysarthria, Dyspraxia (3hrs). Total Communication Approach to support and enhance communication (2hrs). Both delivered by a NI Speech & Language Therapist.
Where and when you would volunteer:
8 week programme - Western Trust.
Two hours per week (excluding travel time).
Ongoing support and expenses offered where appropriate.