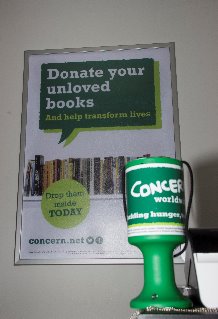 When did you start volunteering?
April 2016.
Why did you start volunteering, what inspired you?
I had free time upon retirement. I like to help third world causes and meet new people. I also like structure and routine in my week.
What are your duties/tasks?
I volunteer in Concern bookshop. I clean the shop, price, classify and dispay donated books and serve the customers.
What have you gained from volunteering?
I enjoy my shift and the time flies by. My co-workers are lovely. It' is good to chat to customers and nice to feel part of a team again.
What will you take away from volunteering?
I feel it is a very useful / productive way to spend my time and to support a third world charity at the same time.
Do you have any advice for people considering volunteering?
Give it a go! You will find the 'best fit' for yourself. You will get back far more than you contribute!